Helical Piers Ground Screw Pile
MG SOLAR

XIAMEN, CHINA

Within 7 days

10,000 PCS/DAY

1PC

US $ 12.8~19.3/ PCS
Suitable for all terrain including sloping hills and soil types
Significant cost savings through time taken to construct
No digging, no excavation, no waste, no concrete or wet trades
Helical Piers Ground Screw Pile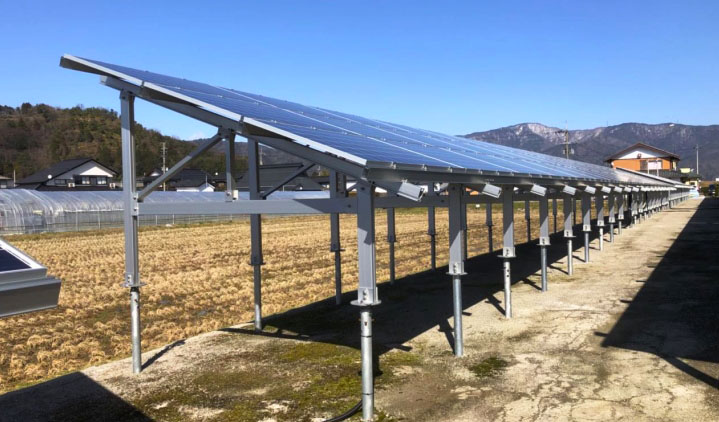 Product Description
MG Solar ground screw pile foundation is a robust and sustainable alternative to traditional concrete foundations, removing the need for excavation and concreting. Other applications for the ground screw foundation include signage, timber construction, fencing.
Technical Information
Ground Screw Type

Adjustable ground screw, flange ground screw, non-flange ground screw, etc.

Material

Hot dipped galvanized Q235, carbon steel

Ground Screw Length

600mm, 800mm, 1000mm, 1200mm, 1600mm, 1800mm, 2000mm, 2500mm, 3500mm, or as required

Wall Thickness

2.5mm, 2.75mm, 3.0mm, 3.25mm, 3.5mm, 4.0mm, or as required

Ground Screw Diameter

48mm, 60mm, 76mm, 89mm, 114mm, or as required

Flange Type

D180x8mm, D200x8mm, D220x8mm, or as required

Service Life

More than 25 years life service

Foundation

sandy, loosening soil, tight soil, etc

Package

Steel Pallet, or as required

OEM SERVICE IS AVAILABLE
Popupar Type Screw Pile Series
A. Common Use Screw Pile-----MG-SP-F76-T3-L
B. Adjustable Screw Pile------MG-ASP-F76-T3.0-L1600
C. Four Blades Screw Pile: MG-FSP-F76-T3.0-L1600
D. Two Blades Screw Pile: MG-TSP-F76-T3.0-L1600
E. Ribbon Screw Pile:MG-RSP-F76-T3.0-L1600
Packaging & Delivery


Packaging Details: Iron Pallet for Helical Piers Screw Pile


Port: Xiamen Port, China

Delivery Time: 5-10 working days after received your payment
Project Reference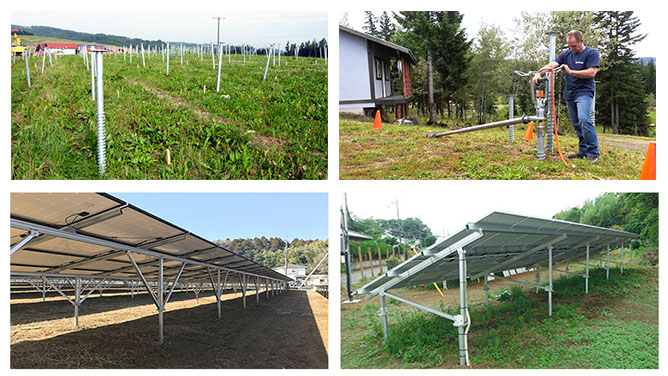 Please feel free to contact us, if there is anything we can do for you !