ZAM Steel Ground Structure System
MG Solar

China

Within 7 days

2MW/Week

10 Kilowatt

US $ 52.5~57.8/KW
Made of ZAM Steel material, which has good corrosion resistance even on saline ground.
Most of the components are pre-assembled before shipment, no need to drill and cut on site, just adjust the latches to complete the installation.
Ground screws and concrete foundations are optional
Compatible with most modules and most wind loads.
Smart design reduces installation difficulties in most conditions.
ZAM Steel Ground Structure System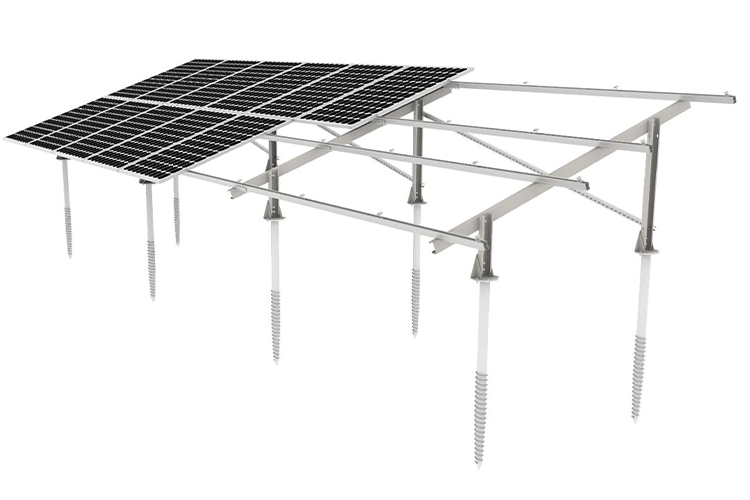 Product Description
The ground mounted aluminium solar panel system is a practical ground mounted solution for site installations from commercial to municipal, providing the mounting frame at the highest pre-assembly stage. The building can be adapted to a variety of site conditions and the optimised design was carried out by experienced structural engineers, which is essential for high wind and snow loads. Depending on the cost of the project, the system is fixed to the ground with bolts or concrete foundations, with variable slopes and heights allowing for flexible design.
Technical Information
| | |
| --- | --- |
| Install Site | Open Terrain |
| Tilt Angle | 5°~60° |
| Max Snow Load | 1.4KN/m² |
| Max Wind Speed | 55 m/s |
| Material | Q235B、Q355B |
| Warranty | 12 years quality guaranty |
Overview of system components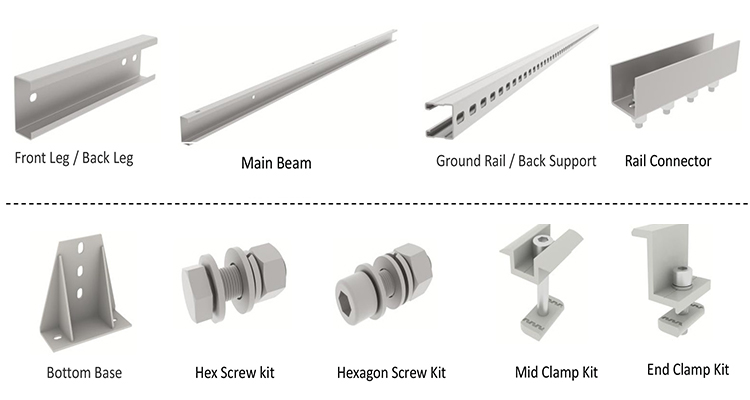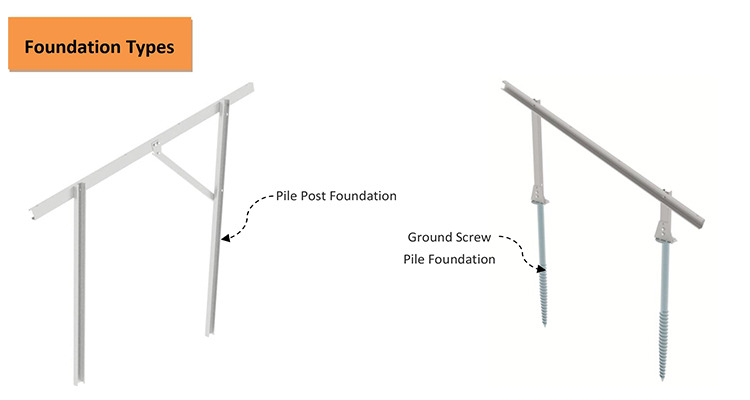 Features
Adopting ZAM steel material with strong corrosion resistance.

Suitable for different regions, such as low-cost concretes and high wind and heavy snow religions.

Ground screw foundation and concrete foundation can be acceptable.

Parts have been high pre-assembly on factory to save your installation time.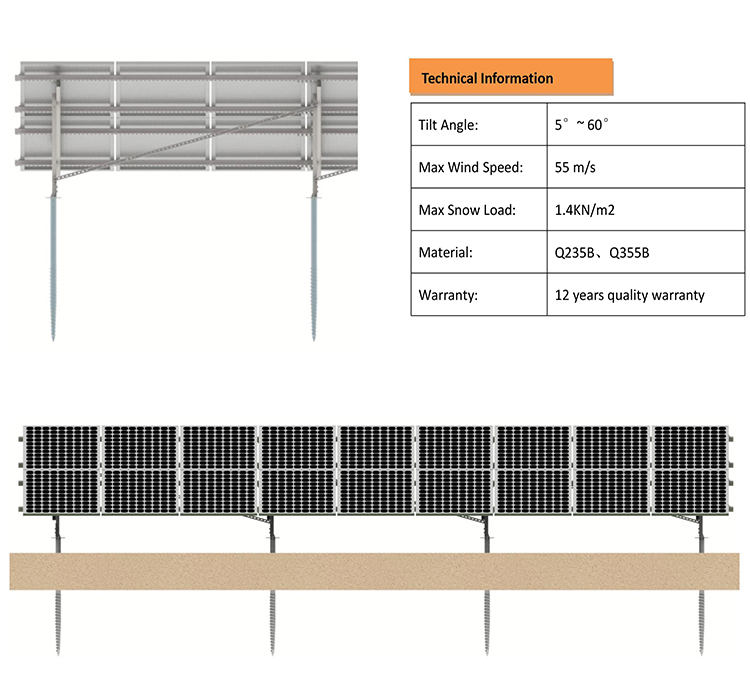 Project Reference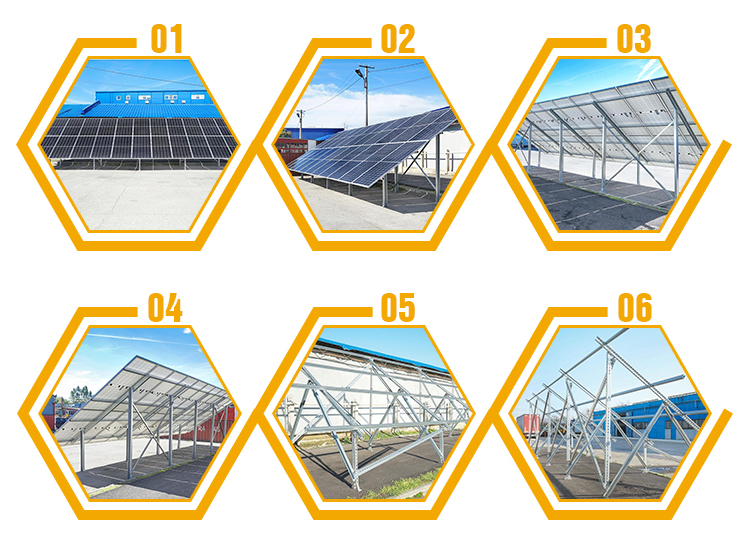 FAQ
Necessary info. for us to design and quote
1.What is your pv panels dimension?
_____mm Length x_____mm Width x____mm Thickness
2.How many panel are you going to mount?
3.What is your planned panel layout?
________Nos. in a row × ________Nos. in a column
4.How is weather there, such as wind speed and snow load?
___m/s anit-wind speed and____KN/m2 snow load
5.May I know the tilt angle you need?
6. Ground Clearance: the height from the bottom of solar panel to the ground?
7. Foundation: ground screw pile foundation or concrete foundation?
Please feel free to contact us, if there is anything we can do for you !