Penetration Ballasted Flat Roof Racking
MG Solar

China

7 weekdays

5MW/Week

1KW

US $36.1~39.9/KW
Aluminim Ballated Flat Roof Mount
Penetration Ballasted Flat Roof Racking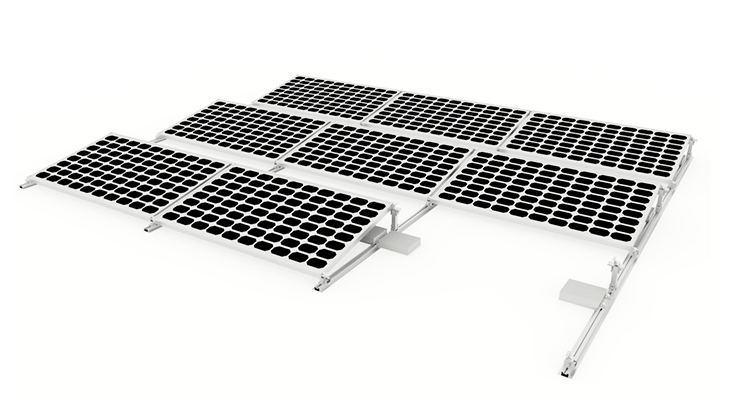 Product Description
Installation Site: Metal Roof & Concrete Roof
Wind Load: 130mph(60m/s)
Snow Load: 30psf(1.4kN/m2)
Material: Aluminum Alloy 6005-T5 & Stainless Steel 304
Warranty: 10 years on material
Features and Benefits
1) Easy to install. The tilt-in module can be put into the extruded rail from the any location and can be high pre-assembly with the clamp and roof hook to minimize the time and cost of installation
2) Offer unmatched durability. With all structural components comprised of high class stainless steel and anodized aluminum alloy, it is designed for twenty years service life and backed by ten years warranty.

3) Provide broad installation flexibility. These systems accommodate most commercially available framed solar panels and diverse roof types, and they can scale easily from small to large, multi-megawatt installations.
4) Square legs offer a sturdy attachment to change tilt
5) Variable lengths tilt to 10-15, 15-30, and 30-60 degrees
Detail Show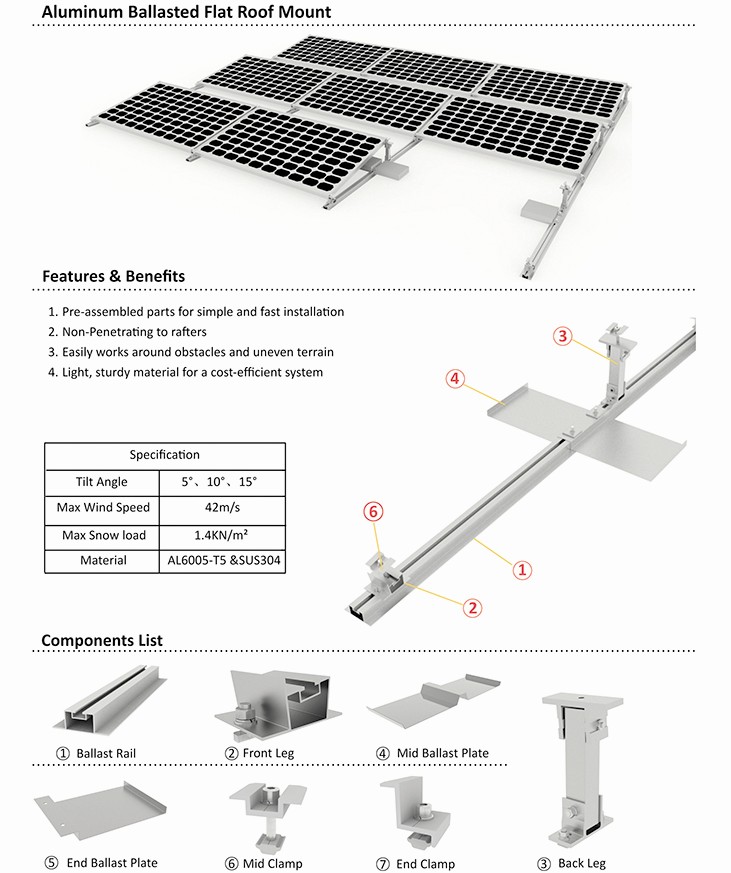 Certificate

Free Design

Project Reference
To get a solution for your metal roof project, we need to get below information:
1. Panel dimension: length, width and thickness?
2. Tilt angle?
3. Panel layout? How many panels in a column, how many panels in a row? How many solar panels in total?
4. Max wind speed on project site?
5. Max snow load on project site?
6. Metal roof sheet specification