Canopy Solar Racking Structure
MG SOLAR

XIAMEN, CHINA

Within 15 days

20MW/Month

10 Kilowatt

US $ 103.5~126.5/KW
Solar Carports let you take full advantage of large parking areas for the purpose of producing electricity while providing shaded or covered parking to every day users.
Canopy Solar Racking Structure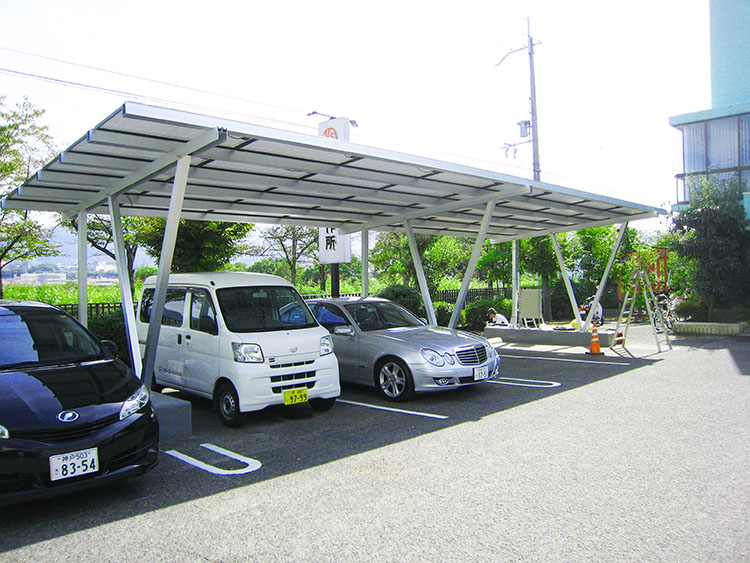 Product Description
In recent years, solar carports have gained popularity in the field of renewable energy and many solar integrators have already used solar carport products as part of a utility or commercial scale project.
By specializing in parking lot and drive area coverage, we can simplify your carport project by configuring one of our solar ready carport styles or provide design services to develop a custom solar carport solution for your next renewable energy project.
Technical Information
| | |
| --- | --- |
| Tilt Angle | 5°~ 60° |
| Max Wind Speed | 55 m/s |
| Max Snow Load | 1.4KN/m² |
| Material | Aluminum 6005-T5 |
| Warranty | 10 years |
Features & Benefits
1. Adopting high strength Aluminum 6005-T5 material, some components are pre-assembled in factory, so that to reduce the labor cost and installation time on site.
2. Excellent waterproof performance
3. High anti-corrosion
4. Building on parking lot, saving land resources
5. Make customized as request
Detail Show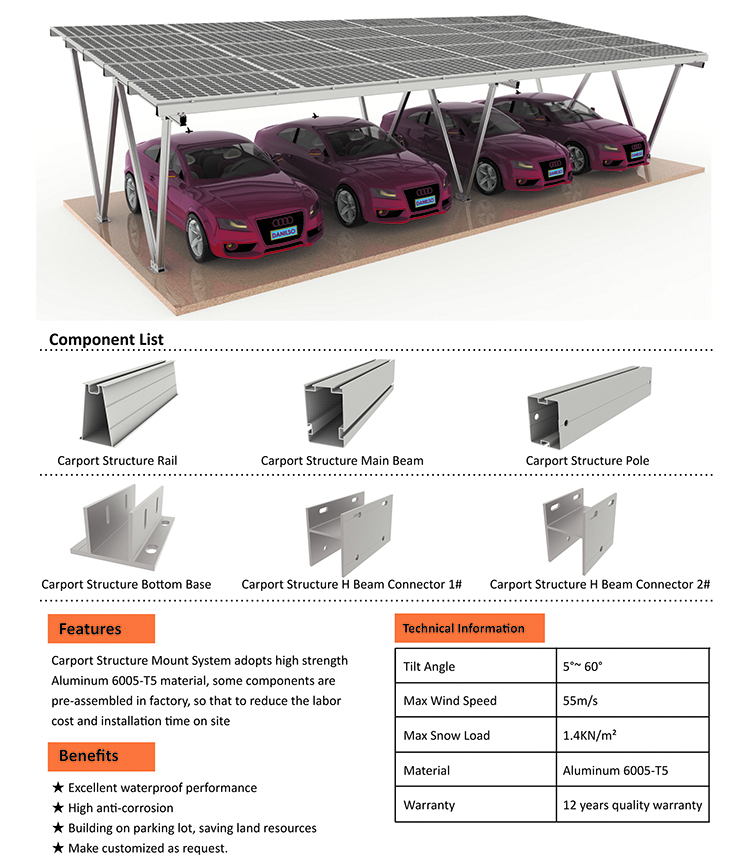 Free Design

Project Reference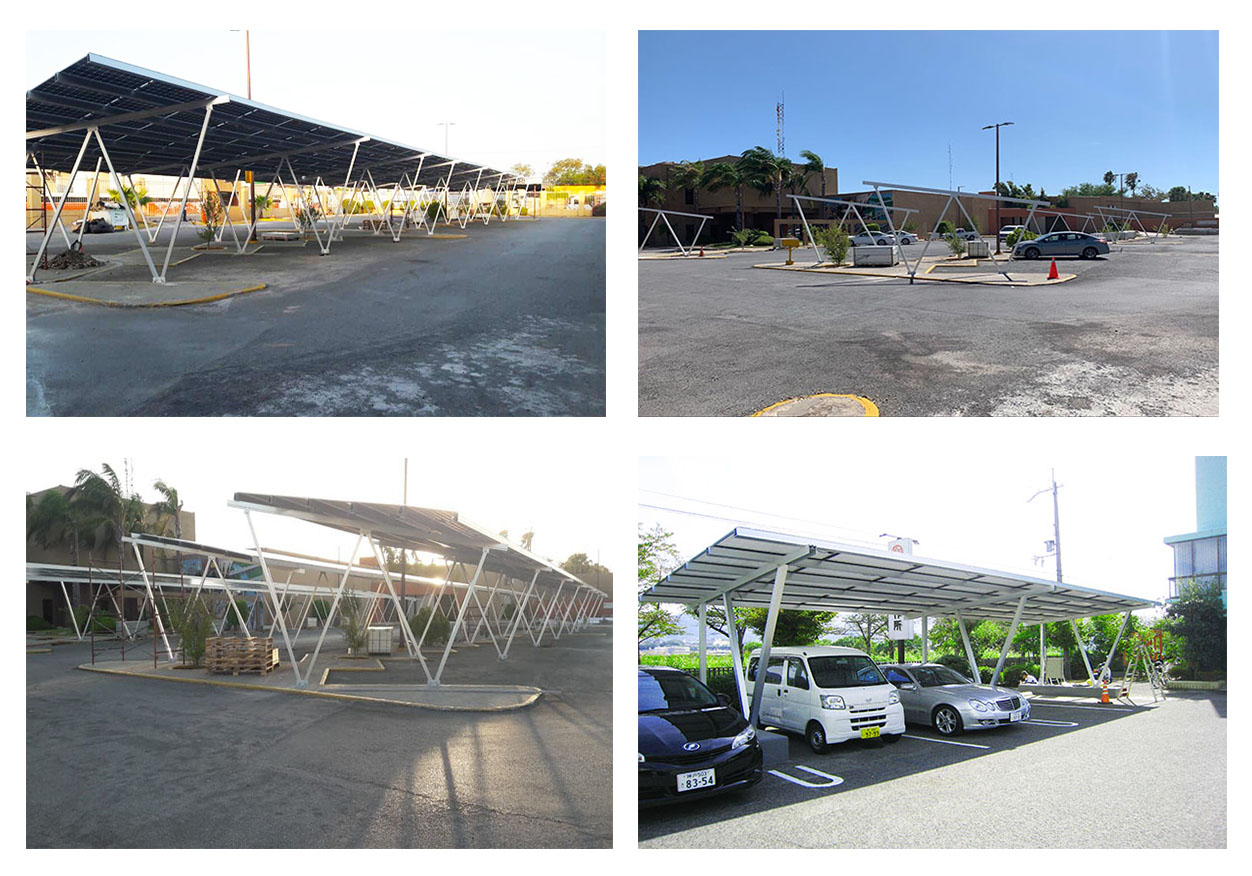 To get a solution for your carport project, we need to get below information:
1. Panel dimension: length, width and thickness?
2. Tilt angle?
3. Panel layout? How many panels in a column, how many panels in a row? How many solar panels in total?
4. Max wind speed on project site?
5. Max snow load on project site?
6. Ground clearance: the height from the bottom of solar panel to the ground?
7. Foundation: ground screw pile foundation or concrete foundation?