Aluminum solar mount pv clamp
MG SOLAR

CHINA

Within 7 days

5000 pcs/Day

1pc

US$ 0.79~0.85/pc
Aluminum solar mount pv clamp fast and easy to install
Aluminum solar mount pv clamp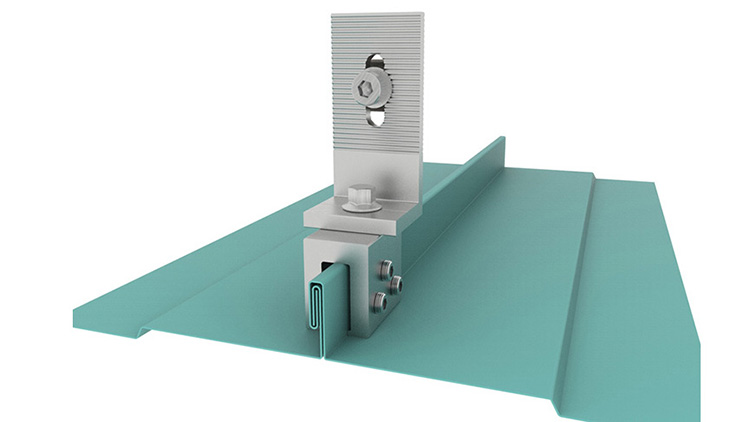 Product Description
MG Solar clamps includes stainless steel hardware and the clamps are compatible with most common metal roofing materials.
Features
Accommodate different types of PV solar panels

Custom-made metal clamp based on metal roof specifications

Made of Aluminum

Easy and fast installation

No need to drill into roof and no need rail

Railless metal clamp Cost efficient

Drawing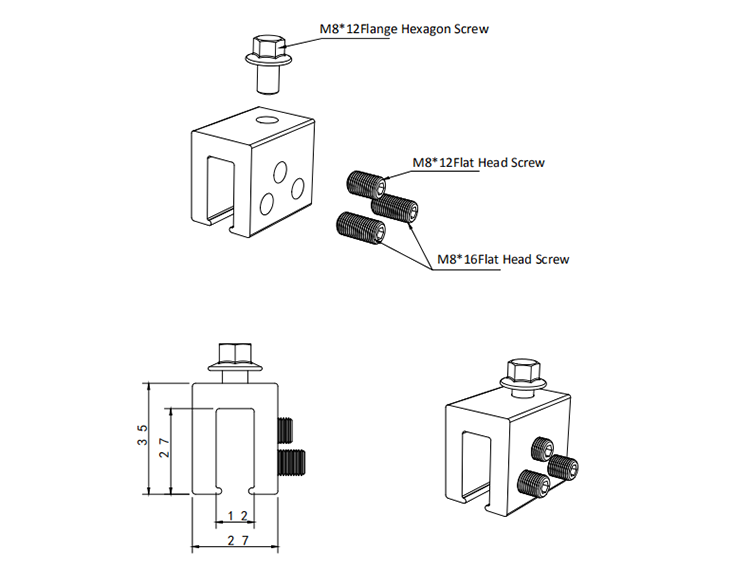 Standing Seam Roof Clamp Series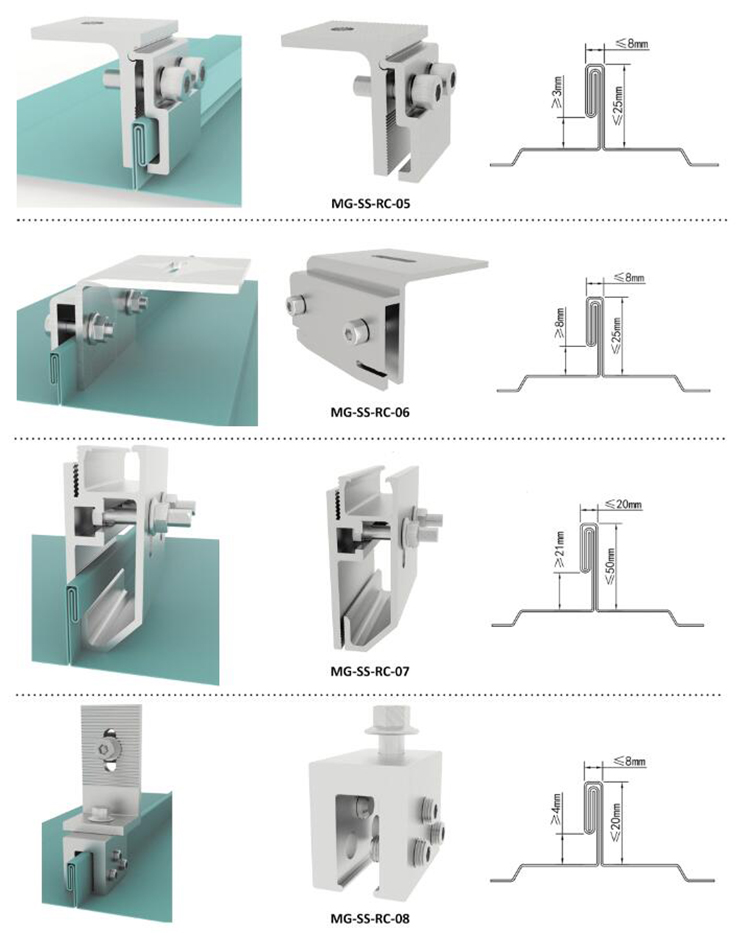 Project Reference

FAQ
Q: What products can the standing seam clamps work with?
MG SOLAR:Determined by the top of the standing seam clamps. The ones with holes can work with L-foot or rail clamp, and the ones with groove can be used as a mini rail, together with the mid/end clamps, to directly hold the panels.
Q: How can I make sure whether that clamps can fit the seam of my metal roof?
MG SOLAR:It is suggested to send the drawing with dimensions of seam shape to us directly. Then our team will recommend a right product based on the shape of the seam.
Q: Are the standing seam clamps adjustable?
MG SOLAR:No, the distance of hinges of standing seam clamp is fixed when you locked the screws.
Q: Will the standing seam clamps damage to metal rooftop?
MG SOLAR:No. They are fixed on the seam.
Q: Are Standing Seam Roof Clamps compatible with all types of standing seam roofs?
MG SOLAR:Standing Seam Roof Clamps are specifically designed for metal standing seam roofs, which feature raised seams. They may not be suitable for other types of roofs.
Q: How do I install Standing Seam Roof Clamps?
MG SOLAR:Installation involves inserting the clamps into the standing seams and then fastening them with bolts.
Q: Can Standing Seam Roof Clamps be removed without damaging the roof?
MG SOLAR:Most clamps are designed to be removable without causing damage to the roof.